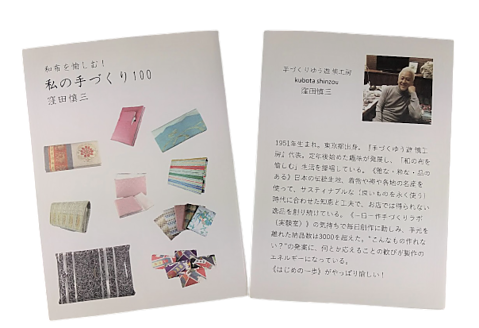 The relationship between the way I enjoy "My Handmade 100" and the work of Shin kobo is important. The theme of Shinkobo is to enjoy Japanese cloth. Unlike the general mail order Shop, mass production mass production is not the purpose (of course, it is not possible to do in the one-person business), so you can offer original works that can be made by making use of the fabric and end cloth of the memories on hand. Or to provide something that is not commercially available (something useful that you may not be looking for in the market). It's a common story that "I want it but there's nothing that fits." Then make it! There are a lot of such people. I am the same.
工房を始めてからこの間、また今後も、思い出に残る依頼者との素敵なご縁があります。素敵なご縁の数々ででき上った、何処にも無いたった一つの作品の数々。愉しいストーリーがあって友好が続いています。2つと無い「想い出の…」が先頭に付く「100選!」なのです。今後は、きっと「200選!300選!…」へと続いてゆくことでしょう。
まずは、100選をご紹介。
This page has been automatically translated. Please note that it may differ from the original contents.